STORY 1
After 10 years of absence, Club Paradox is suddenly revived.
At the same time, four of the hottest
hip-hop teams in the modern scene receive invitations to stage battles.
The winning team will receive a prize of 10 billion yen and the right to challenge legendary rappers BURAIKAN.
Each team has its own reasons to prove itself by
taking part in the competition, defending its legacy, becoming successful, and finding its place as a family ...
An unprecedented battle now begins ...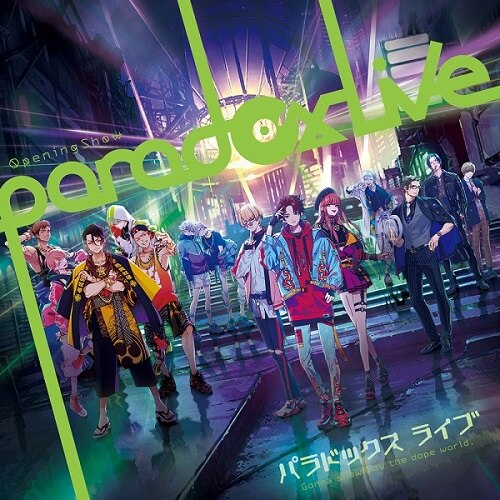 Paradox Live Opening Show
BAE x The Cat's Whiskers x cozmez x Akanyatsura
STORY 2
Paradox Live has finally come to an end.
Kanata from cozmez steals the Phantom Metal from Allen during a Trap Response.
Having lived a brutal life, he had his reasons for wanting to win.
His younger brother, Nayuta, is upset by his actions and tries to convince him to return what he stole ......
In the meantime, Anne and their friends hear the news and head into the slums to retrieve the Phantom Metal.
From the very first battle, the stage battle is filled with turmoil and conflict. What will be the outcome?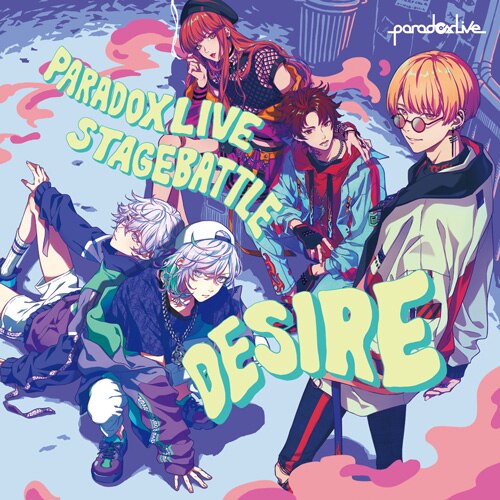 STORY 3
Iori from Akanyatsura devises a plan.
To find clues, he goes to
Bar 4/7, where The Cat's Whiskers is based, and talks with his old friend Yohei about memories of the past.
Iori and Yohei used to be partners,
and they've been through a lot of strife together.
As they reminisce, they start to get to the heart of the matter.
But what exactly is Iori's plan? Wheels within wheels begin to move.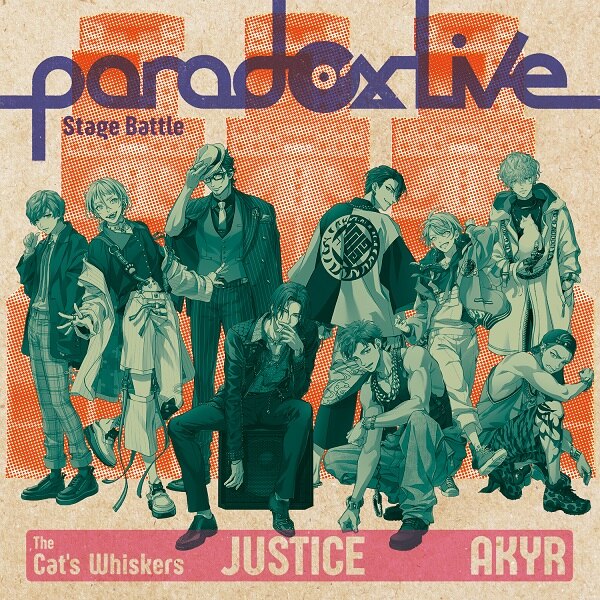 "JUSTICE"
The Cat's Whiskers x Akanyatsura
STORY 4
After the stage battle, BAE visits the home of The Cat's Whiskers.
Hajun's words lead to conflict caused by a difference in musical styles.
Just as Naoakira is about to put the situation to rest, Hajun is infuriated by some words from Ryu.
Allen and Anne chase after Hajun, who runs out of the room in a rage.
Later, Hajun reveals his past memories and trauma—the past that they have.
And what is it that he wants?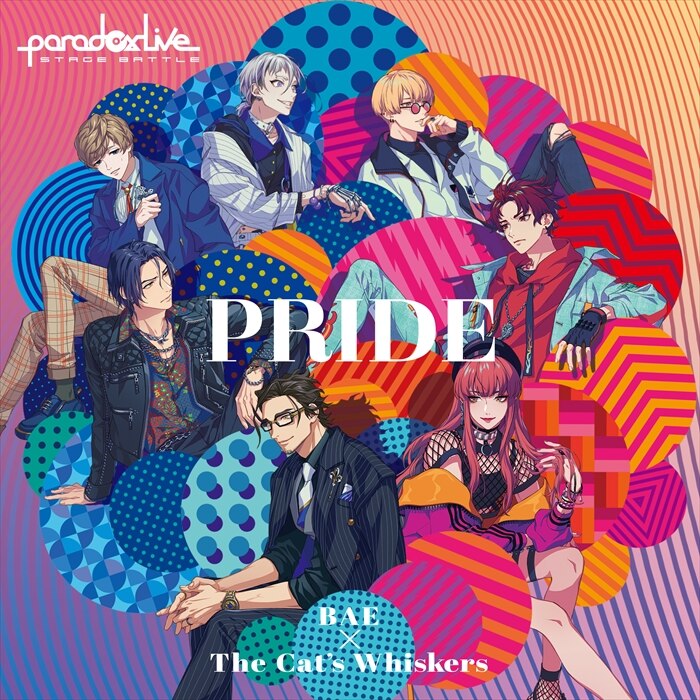 "PRIDE"
BAE x The Cat's Whiskers
STORY 5
cozmez and Akanyatsura are preparing for their stage battle "FAMILY".
Kanata Yatonokami of cozmez suddenly loses sight of his younger brother Nayuta.
He can't find Nayuta anywhere he's supposed to be, so finally, he decides to ask Akanyatsura for help.
When Iori sees Kanata humbling himself—a rare sight indeed—he lends a hand in the search for Nayuta. Will Kanata be reunited safely with Nayuta?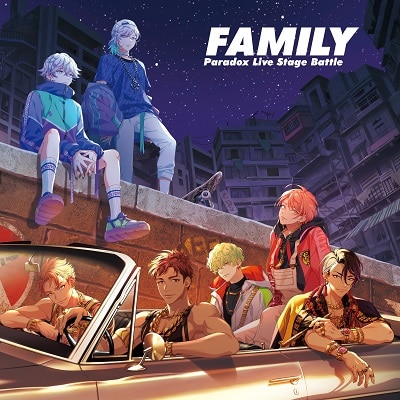 "FAMILY"
cozmez x Akanyatsura
STORY 6
Before the exhibition show, all the performers spend their time in their own way.
Some talk with old friends about the past, some think about the ones they love.
Some chase after persons unknown, some drink to get drunk.
Some must ensure the trouble this causes.
Some are forced to do work they never expected to do.
Their respective goals and thoughts intersect.
What do they each see during this brief respite?
STORY 7
Shiki Ando is deeply troubled by a darkness he had never been able to share with anyone.
Speaking about past experiences, he tries to convey his secret to Ryu Natsume.
But Ryu Natsume's response cuts sharply into Shiki Ando's soul.
Motivated by Ryu Natsume's words, Shiki Ando heads to an abandoned building in the slums to confront himself.
What is Shiki Ando's secret and what is the nature of his complicated love?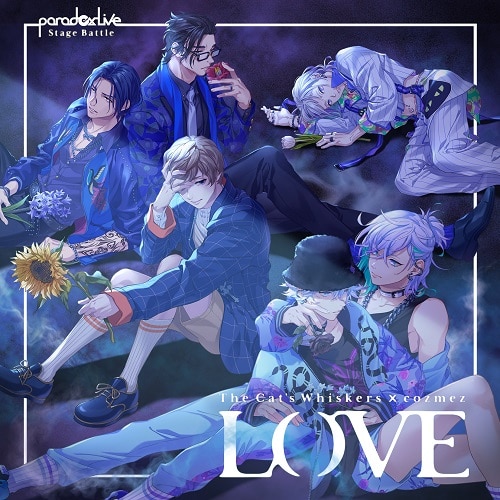 "LOVE"
The Cat's Whiskers x cozmez
STORY 8
The day of the ultimate battle has finally arrived. The pressure and tension are peaking as the stage show begins.
BAE is performing well on stage, but partway through the show, something strange happens to Hajun's body.
Unfortunately, the metal erosion that he has been hiding has now accelerated.
The stage show ends abruptly. Allen Sugasano and Anne Faulkner are confused and powerless to help.
What will become of BAE?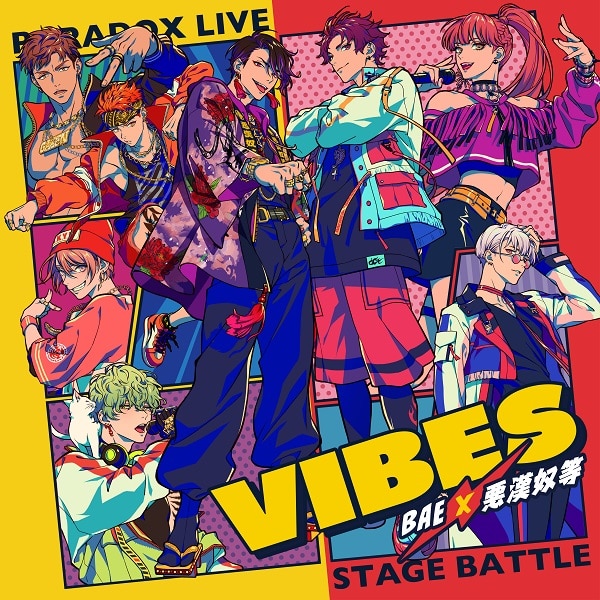 "VIBES"
BAE x Akanyatsura
STORY 9
After all the stage battles are over, the ultimate winner is cozmez. Kanata now has his hands on the prize money, but a certain incident leaves him in despair. He wanders aimlessly around the city, his feet leading him to a rooftop. What awaits him there is a fate that no one could have predicted ...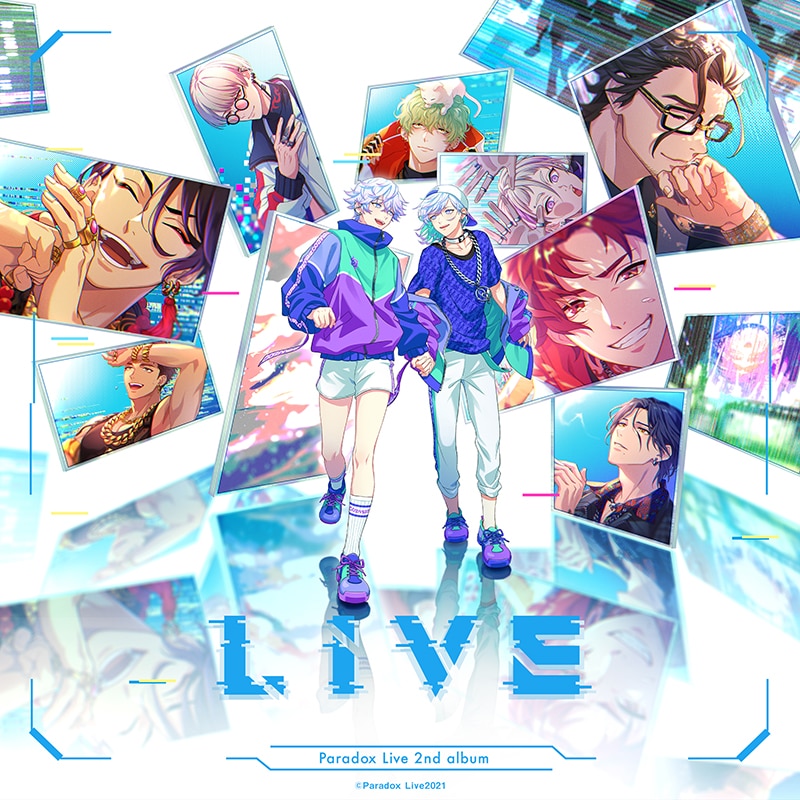 Paradox Live 2nd album "LIVE"

01

Phantom Live

A new movement born from the incredible saturation of hip-hop culture.
The rappers have accessories that contain a special metal called Phantom Metal.
Through chemical reactions with their own DNA, they create illusions linked to their emotions, driving young people wild with spectacular stage shows.
02

CLUB Paradox

The legendary club where the world's first Phantom Live was held.
Without CLUB Paradox, the current hip-hop scene would be nothing.
10 years ago, it vanished suddenly, enveloped in mystery, but it has now reappeared, becoming the stage for the "Paradox Live" stage battle.
03

STAGE BATTLE "Paradox Live"

Four teams—BAE, The Cat's Whiskers, cozmez, and Akanyatsura—were invited to take part in a mysterious STAGE BATTLE to decide which is the ultimate hip-hop group.
A round-robin competition was to be held, with the winner decided by the audience.
The winning team would receive a cash prize of 10 billion yen and the opportunity to challenge the reigning champions, BURAIKAN.
04

Trap Response

A reaction that occurs when rappers give Phantom Live performances using Phantom Metal.
In return for this ability to fascinate on stage, the performer's own "traumatic illusions" appear.
05

BURAIKAN

This legendary MC team is considered both the origin point and the pinnacle of Phantom Live performance.
It comprises members MC Yasha and MC Shura, who dominated hit charts all around the world in less than a year, with over 2 billion in total sales.
Ten years ago, they vanished together with CLUB Paradox, which had been their base of operations.